We acknowledge our past
to improve our future
#werewritehistory #womenwerealwaysthere #diversityinscience
Why is this needed?
Historically, people's achievements have not always been given equal recognition and visibility.
Scientists were dropped out from the told history, or simply they were never given fair recognition, subject to social and cultural prejudices. An example of this would be the Matilda Effect, a bias towards denial of recognition of women's scientific achievements and persistent questioning of their validity. Additionally, others may have been under-recognised due to simply not matching the 'standard picture' of a scientist.
By excluding scientists from the told history, society is not only missing out on great talent and inspiring individuals, but it is also contributing to everyone's unconscious or implicit bias towards the preconceived picture of how a scientist looks like.
What are we doing?
By creating a new compilation of inspiring scientists throughout history, we aim to show that science and talent do not (and did not) distinguish among gender, place of birth, nor cultural and ethnic background.
The Wall of Scientists is exhibited at ETH Zurich, in the Hönggerberg campus (building HCl, floor E, finger 1) since November 2021, as well as online. It started with a pre-selected collection of scientists, and it is regularly updated based on people's feedback and nominations through the online website.
This is an opportunity to explore, get inspired, and contribute!
Awards
Wall of Scientists was awarded the 2022 ETH Diversity Award.
This award honors ETH scientific staff and organizations who significantly contributed to the advocation for diversity and inclusion at ETH Zurich.
We are honored by this recognition and we thank everyone who contributed to make this possible. Thank you!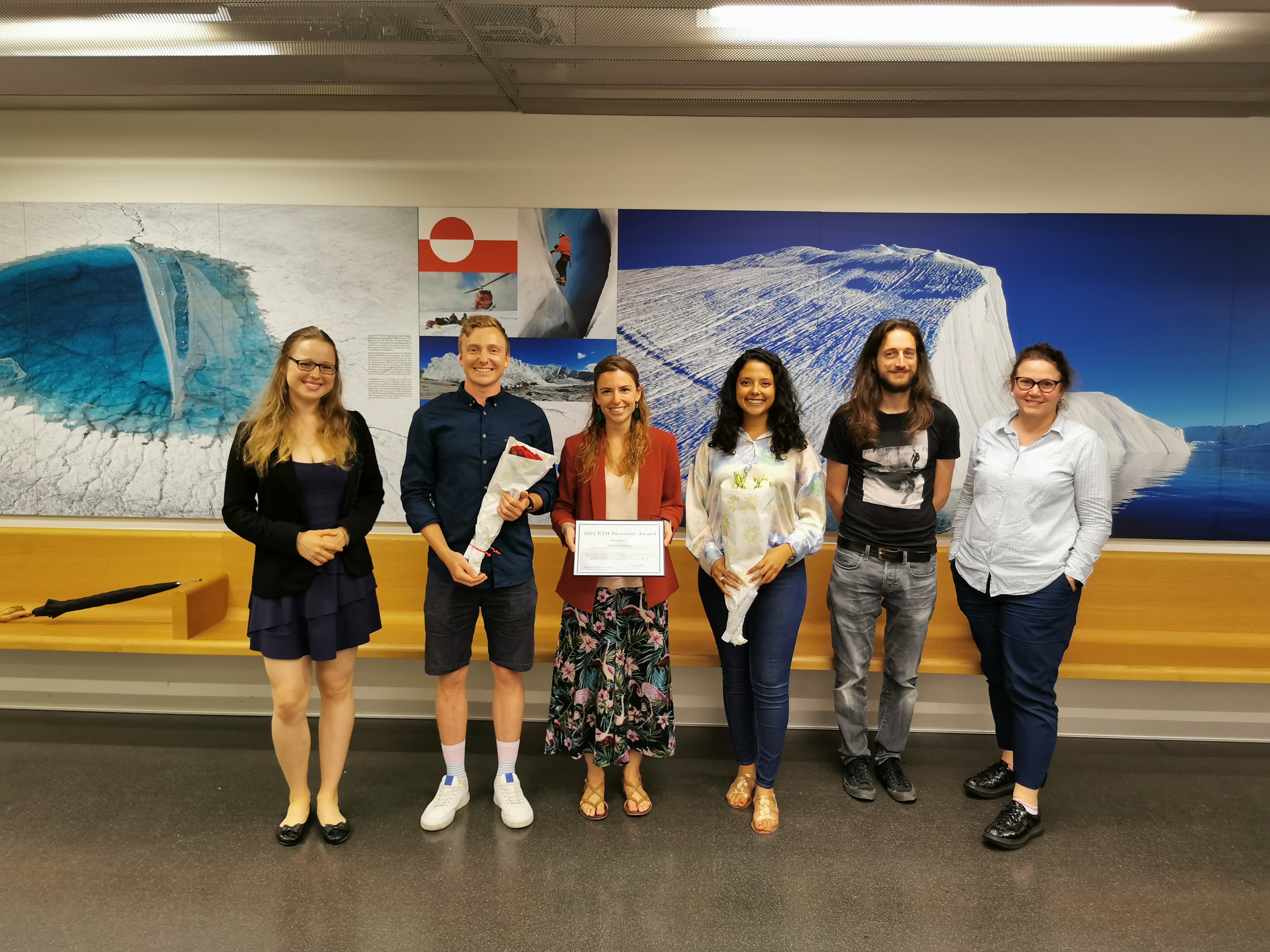 Authors and contributors
Funded by AVETH, the Association of Scientific Staff at ETH.
In addition to the permanent team, the following people also help growing the Wall of Scientists:
Theresa Burkard,
Gina Cannarozzi,
Julia Ecker,
Valentina Gasser,
Pascal Hauenstein,
Olisa Jashanica,
Katharina Kolatzki,
Magdalena Lederbauer,
Tobias Lieber,
Julie Makani / Janeth Manongi,
Jerónimo Vallejo Rodriguez.
Join us!
We are looking for volunteers to write the stories of the new scientists, as well as graphic designers and motivated people willing to contribute with other initiatives.
Contact us at info@wallofscientists.com and let us know your thoughts.
We are looking for you!